Celebrating Oral Poetries across the Planet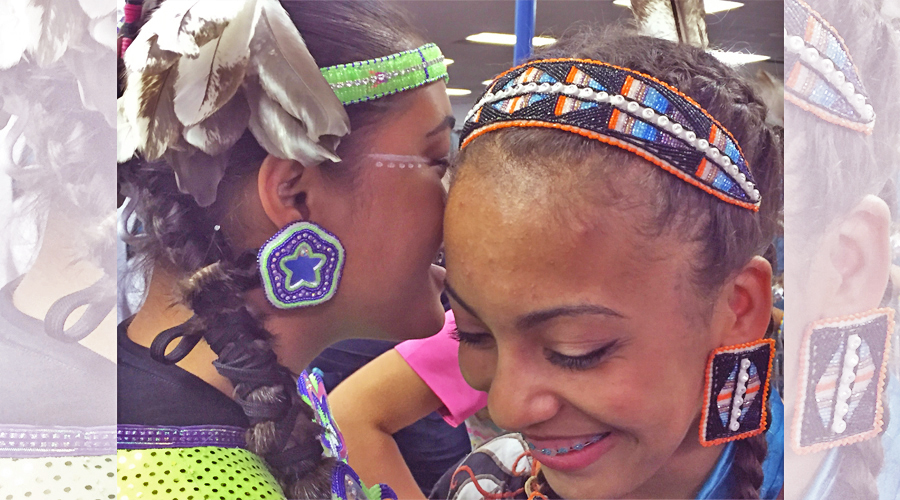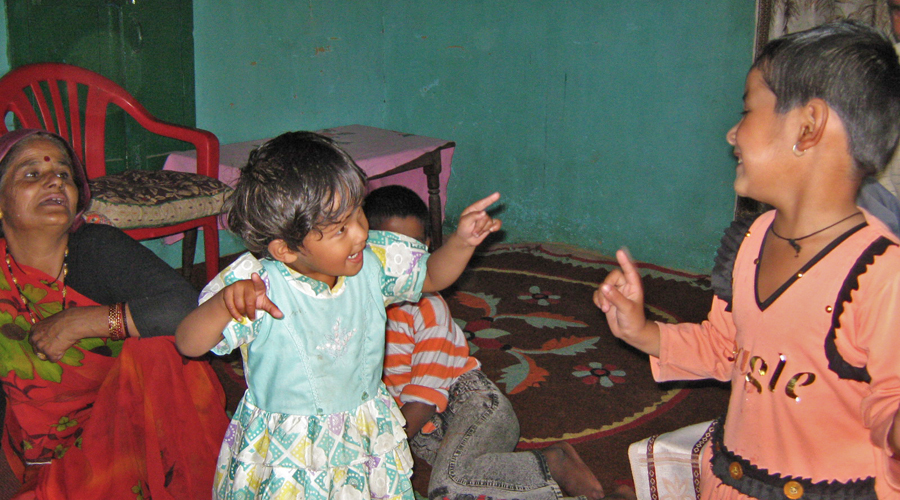 As we humans speak together, we construct meticulous codes and rules for language use. From the pronunciation of tiny vocal sound bytes called phonemes to the delivery of larger groups of sentences that build into a full discourse, we organize our speech into recognizable verbal genres (jokes, personal anecdotes, historical narratives, etc.). Such speech genres are practiced and appreciated by groups of individuals who share the same dialect and culture.
Some genres are identifiable by group members at the very start of a discourse. The formula, "Once upon a time", for example, signals that a folktale will unfold. Tone of voice may also indicate to listeners what is coming: a reprimand, good news, bad news, and a joyful announcement may be anticipated from the vocal tone of the speaker.
Speech genres are dependent upon social context providing rules about how we practice them. For example, in most cultures, we anticipate a lesson in a classroom while we are shocked by a joke at a funeral. Speech genres have deep set cultural and social functions and values that reach back to ancestral lineages. They have served to give form to knowledge, histories, artistic tastes, cultural values, and ideologies for a very long time.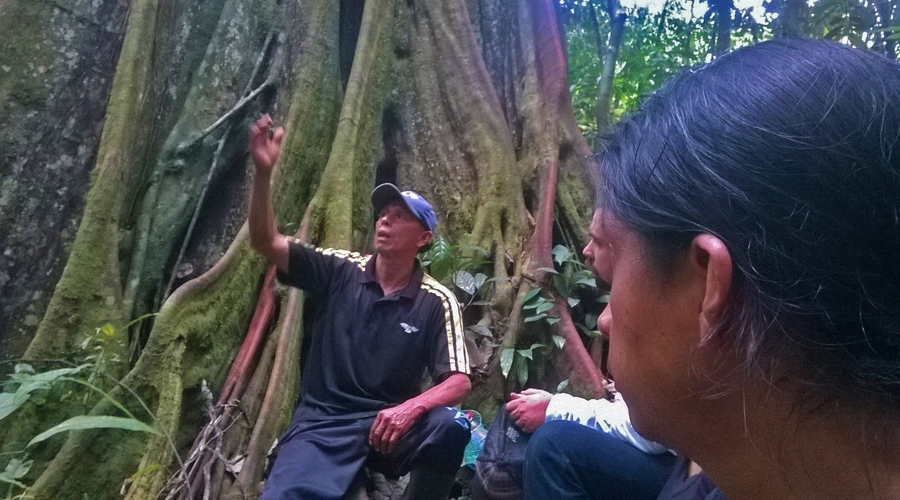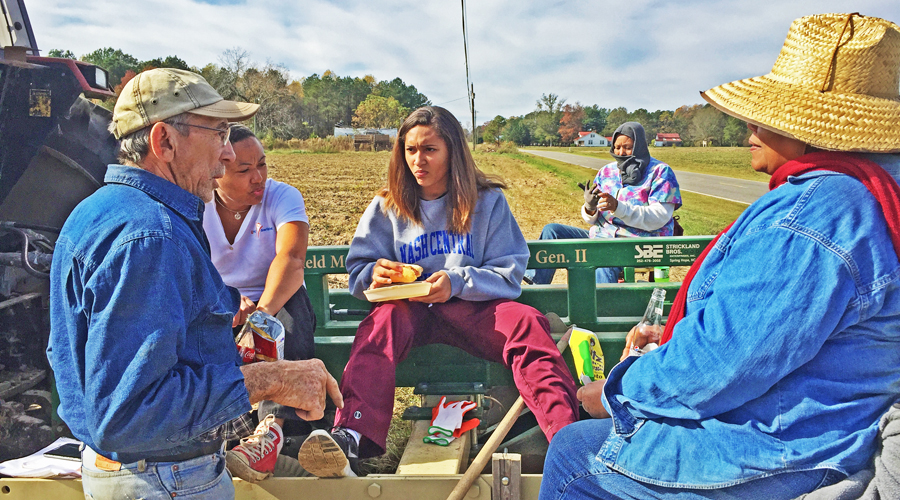 Verbal communication codes itself into speech styles that are evaluated and modified everyday by community members. Our choice of words is inspired by the way their sounds and meanings make us feel about ourselves, and by the response that they get from those around us.
These choices create personal and social styles that lend color and music to our discussions. Poetic patterning is also an integral part of social life. It reveals personalities, makes suffering bearable, strengthens relationships, clarifies the unspeakable, and seals contracts.
Speech styles give rise to cultural ways of speaking that characterize both oral and written literatures. Poetry is a worldwide phenomena in which speakers and writers construct verbal patterns that will draw attention to the form and act of speaking itself.
Lastly, poetic speech emerges from a deep set pleasure of making verbal patterns. Like all symbolic codes, language is a social convention, and part of that convention is that we enjoy the exchange.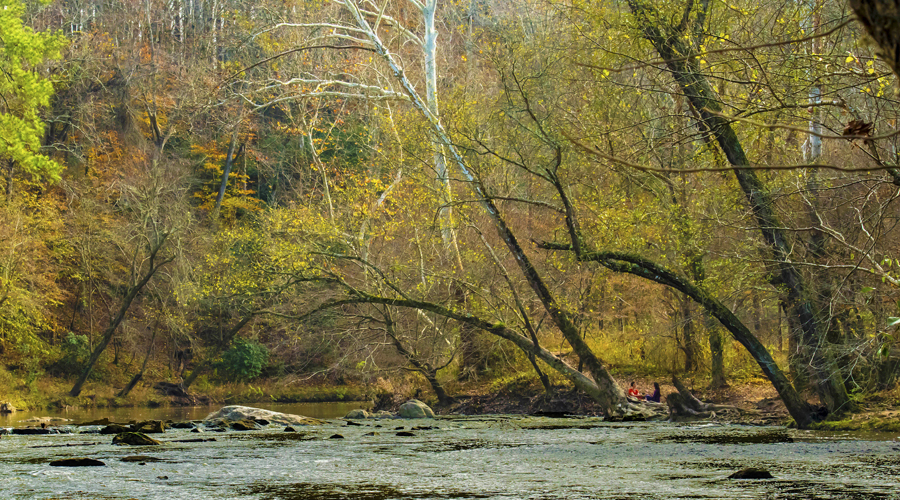 VOVA's primary mission is to preserve endangered indigenous languages and other vocal and verbal art traditions through digital documentation of community performances. The materials collected may be used for research and for developing teaching tools for communities seeking to revitalize their native languages. They may also serve as resources in language classes at all levels. More broadly, VOVA seeks to strengthen appreciation of cultural expressions and values of communities so often ignored in today's world.
La vocation première de VOVA est la préservation des langues en voie de disparition et d'autres traditions d'art vocal et verbal, par le biais d'un archivage numérique de performances enregistrées au sein des communautés concernées. Les matériaux collectés peuvent être utilisés pour la recherche et pour le développement d'outils d'enseignement dans les communautés qui cherchent à revitaliser leurs langues natives. Ils peuvent également servir de ressources pour des cours de langue de tous niveaux. Plus généralement, VOVA cherche à contribuer à la valorisation d'expressions culturelles et de valeurs communautaires si souvent ignorées dans le monde actuel.
الهدف الرئيسي لجمعية "فوفا" هو الحفاظ على لغات السكان الأصليين المهدٌدة بالإندثار و كذلك الحفاظ على تقاليد الفن الصوتي واللفظي من خلال أرشيف رقمي لأداء المجموعة المقصودة. يمكن استخدام المعطيات التي تم تجميعها لأغراض البحث و لتطوير أدوات التعليم من أجل المجتمعات التي تسعى إلى إحياء لغاتها الأصلية. و يمكن أيضا أن تستعمل هذه المعلومات كموارد لتدريس اللغة لكافة المستويات. تسعى جمعية "فوفا", بصورة عامة, إلى تعزيز أهمية التعابير الثقافية و قيم المجتمعات التي غالباً ما تم تجاهلها في عالمنا المعاصر.
VOVA 的主要使命在于,通过将土著表演艺术电子存档的方式,保护濒危的土著语言及其与声音、 语相关的其他艺术传统。VOVA 收集的材料可以用于相关研究,复兴土著语言,开发教学工具, 并为不同水平的语言课程提供素材。在土著文化的价值与表现形式常常被忽略的现代社会,VOVA 希望通过这样的方式使土著文化得到更为广泛的欣赏和重视。
La principal misión de VOVA es preservar las lenguas indígenas en vías de extinción, así como proteger otras tradiciones vocales y verbales de arte, a través de documentación digital de presentaciones hechas en el seno de las comunidades indígenas. Los materiales reunidos pueden ser utilizados para la investigación y el desarrollo de herramientas de enseñanza para las comunidades que buscan revitalizar sus lenguas ancestrales. También pueden servir como recursos para cursos de idiomas en todos los niveles. En términos generales, VOVA busca reforzar el interés por las expresiones culturales y por los valores de las comunidades, a menudo ignorados en el mundo contemporáneo.
Yvwi anehiya uniwonihisdi nole unatseli kanoheda ale nanvdvnehidoha ogisgwanagododi ogvduliha hia VOVA ogadatsisgvi. Nigada hia iyusdi anitsisisgv yvwi unadolegwasdi gesesdi nole unadodi analenihisodisgv uniwonihisdiyi. Yinigalasdiha analasinahvsdisgv gawonihisdi unadodi uyeladesdi. Kanegwotsu gesv unadulisgv ogadatsisgv VOVA, tsunakewisgv nole nunagasvsdvnv tsinigalasdiha, gohusdi uniha yvwi utlanigohisdi nole ulasgediyohisdi yvwi uniha iyunadvnedi anehvi elohi gvnadena.
nsayka uk VOVA tilixam, kakwa nsayka təmtəm: wik-ɬush pus wik-saya-hilu lalang chaku-hilu. wik-ɬush wəx̣t pus tilixam ɬaska kʰəpit-kəmtəks qʰata pus wawa kʰanawi-ikta kʰapa ɬaska ul-lalang, dret kakwa ɬaska ul-tilixam. kakwa, nsayka dret tiki munk-t'uʔan kʰanawi-ikta ɬush kʰapa ul-tilixam ɬaska wawa: ɬaska yaʔim, ɬaska ikanum, qʰata ɬaska kʰanumakwst wawa kʰanawi-san. alta kʰanawi-ikta nsayka munk-t'uʔan, nsayka munk-miɬayt pus t'ɬunas-ɬaksta tiki chaku-kəmtəks. pus msayka tiki munk-kəmtəks msayka tənəs-tilixam msayka ul-lalang, nixwa chaku nanich ikta uk miɬayt yakwa. nixwa iskam t'ɬunas-ikta msayka tiki. nsayka uk VOVA tilixam, dret nsayka tiki pus kʰanawi-ɬaksta ɬas kimtəks kʰanawi lalang, kʰənəx̣ pus wik hayu tilixam ɬaska kəmtəks uk lalang.
Ang pangunahing misyon ng VOVA ay maipreserba ang mga naunang linguahe at tradisyon sa pamamagitng ng dokumentasyong dihital. Ang mga materyales na nakolekta ay maaaring gamitin para sa pagsasaliksik at para sa paghubog ng mga kagamitan sa pagtuturo para sa komunidad na naglalayong maisalba ang pangunahing linguahe. Maaari rin itong gamitin bilang kagamitan sa mga paaralan sa iba't ibang antas. Higit sa lahat, nilalayon ng VOVA na mapatibay ang pagpapahalaga ng kultura at kaugalian di na napapahalagan sa ngayon.
VOVAの最も重要な使命は、消滅が危惧されている言語、そして声と言葉による伝統を、それが属する共同体の中で録音し、デジタルアーカイヴを通じて保存することです。保存されたデータは、研究目的または自分たちの母語を蘇生させようとする共同体における言語教育の発展のために利用されます。またあらゆるレヴェルでの語学講座の教材としても利用可能です。VOVAは、現代世界が常々見落としてきた文化的表現行為と共同体的価値の復権に寄与することを目指しています。
A missão primordial de VOVA é preservar as línguas indígenas ameaçadas de extinção e preservar também outras tradições da artes vocais e verbais através de documentação digital de apresentações de groupos dessas comunidades. Os materiais documentados podem ser utilizados para pesquisas e para o desenvolvimento de ferramentas de ensino para as comunidades que procuram revitalizar as suas línguas nativas. Estes materiais também podem servir como recursos nas aulas de língua em todos os níveis. Mais amplamente, VOVA visa reforçar a valorização das expressões culturais e os valores das comunidades; os quais são muitas vezes ignorada no mundo de hoje.
VOVA ni shirika la kimataifa ambayo ilianzishwa na walimu na wanafunzi wa njia za kitamaduni. Lengo letu ni kutengeneza njia za kuhifadhi tamaduni zetu katika mtandao wa internet.
مهمترین هدف این سایت، حفظ زبان های بومی در معرض خطر و همچنین ضبط عملکرد اجتماعی دیگر سنت ها و هنرهای صوتی و کلامی از طریق اسناد و مدارک دیجیتالی است. اطلاعات جمع آوری شده ممکن است برای تحقیق و توسعه ابزارهای آموزشی و یا بمنظور کمک به جوامعی بکار گرفته شود که به دنبال احیای زبان مادری خود می باشند. همچنین ممکن است از آنها به عنوان منابع در کلاس های زبان در تمام سطوح استفاده شود. بطور خلاصه، این سایت به دنبال تقویت تقدیر از عبارات و ارزشهای فرهنگی اجتماعاتی است که اغلب در جهان امروز نادیده گرفته شده اند.
Vovanın əsas missiyası icma çıxışları digital sənədlər vasitəsilə nəsli kəsilməkdə olan yerli dil və digər vokal və şifahi bədii ənənələrini qorumaqdır. Toplanmış materiallar tədqiqat və öz doğma dillərini canlandırmaq istəyən icmalar üçün tədris alətləri inkişaf etdirilməsi üçün istifadə edilə bilər. Onlar da bütün səviyyələrdə dil dərslərində resursları kimi xidmət edə bilər. Daha geniş, VOVA mədəni özünüifadə və tez-tez bu gün dünyada rədd edilən icmaların dəyərlər təqdir gücləndirmək üçün çalışır.
Vova'nın ana misyonu toplum performansları dijital belgeler üzerinden nesli tükenmekte olan yerli dil ve diğer ses ve sözlü sanat geleneklerini korumaktır. Toplanan malzemeler araştırma ve onların yerli dillerini yeniden canlandırmak isteyen topluluklar için öğretim araçlarını geliştirmek için kullanılabilir. Ayrıca bu malzemeler dil sınıflarındaki tüm seviyelerde kaynak olarak hizmet verebilir. Daha geniş anlamda, VOVA günümüzdeki dünyada sıklıkla ihmal edilen kültürel ifadeler ve toplulukların değerlerini takdir edip güçlendirmek istiyor.
العربية
Azerbaijani
cherokee
中文
chinuk wawa
english
español
filipino
français
日本語
فارسی
português
swahili
Türkçe
Updates
9 January 2016
SHORT ESSAY
Why do #IndigenousVoicesMatter?
Like every language, indigenous languages are storehouses for knowledge, histories, and poetries....
4 January 2016
FOR IMMEDIATE RELEASE
VOVA - REDEFINING LANGUAGE SCIENCE - MAKING VOICES COUNT
Startup aims to bring spoken word to forefront...
3 January 2016
INALCO / EHESS « CENTRE CHINE »/ MUSÉE DU QUAI BRANLY
ANTHROPOLOGIE DES ARTS DE LA REPRÉSENTATION
Ces rencontres proposent, en abordant quelques exemples ...
3 January 2016
Happy New Year from VOVA!
We would like to share with you our Goals for 2016:
Complete Programming for the VOVA Members Forums, the Bibliographies ...
Genres documented by VOVA researchers
Affairs of Elders
Anecdotes
Anthems
Baby Chatter
Ballads
Bedtime Stories
Boasting
Calamity Songs
Complaints
Counting Verses
Curing Chants
Curses
Diatribe
Divination
Family Histories
Epics
Epithalium
Exhortation
Fables
Fairy Tales
Flirting
Folktales
Funeral Dirges
Ghost Stories
Gossip
Greetings
Heroic Tales
Hidden Verse
Hunting Songs
Hymns
Jokes
Jousts
Legends
Love Songs
Lullabies
Magical Chants
Masquerade Poems
Mock Heroic
Mourning Songs
Myths
Odes
Origin Narratives
Parables
Personal Narratives
Praise Poems
Prayers
Protest Songs
Proverbs
Provocation
Puns
Rambling
Reprimands
Return Songs
Riddles
Scatting
Slam Poetry
Small Talk
Tall Tales
Taunting Songs
Teasing
Tongue Twisters
War Songs
Weeping Rites
Wishes
Work Songs
Yarn
Endangered language documentation projects
If you would like us to add your project to the liste, please send us the link to .